The bathroom is the one room in the house where luxury is an essential component and this doesn't have to be a big-ticket project, if you shop carefully. Of course, everything depends on two things: the scope of the renovation and your budget. With that in mind, here are a few tips on how to bring luxury into the equation, without spending a fortune.
Engineered Stone
If you love the look of Italian marble but can't afford it, engineered stone looks and feels like the real thing, yet is much cheaper. Such is the quality, you couldn't tell the difference and the stone comes in larger slabs, allowing you to fit out a bathroom with a single slab of engineered marble of the same design. Engineered marble blocks can also be used to clad walls, creating a luxurious space.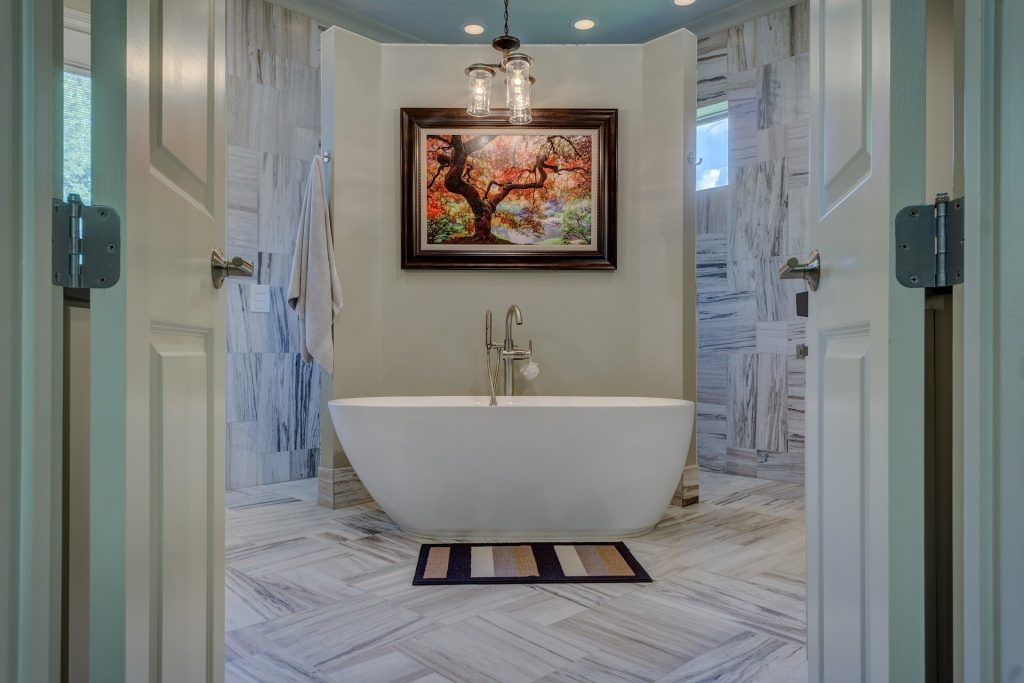 Luxury Vinyl
The latest generation of luxury vinyl tiles offer stunning timber, stone and slate finishes, thanks to a hi-res digital image, which is embedded under the protective coating. This is a popular feature in UK luxury bathrooms. Search online for a leading home decor company, who would stock an impressive range of vinyl tiles that are similar or at least mimic those used in the UK, and you'd be surprised to find some that are offered at an affordable price. If you are not blessed with DIY talent, a local builder would be happy to turn your bathroom into a luxurious space. Luxury vinyl has a cork backing for a silent and soft walking experience and this material can be installed on any substrate.
Buying Bathroom Furniture
If you are replacing your bath, toilet and shower, check the online supplier, who has the best brands at the best prices. Special deals always pop up, as the retailer is looking for some warehouse space and if you spend a few hours browsing online suppliers, you will likely find just what you are looking for and at trade prices too.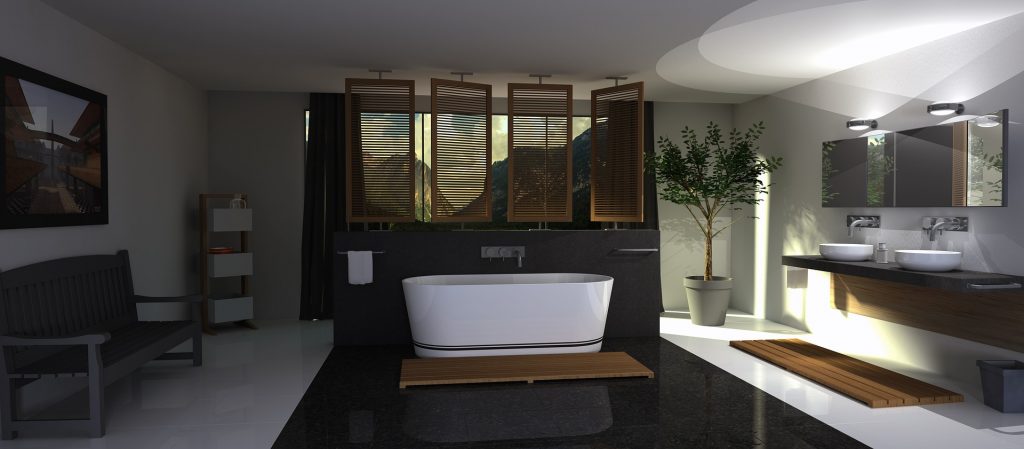 The Minimalist Look
Perfect for shoestring budgets, the minimalist look means less items and a trend for neutral shades. You won't have to include too much in terms of fixtures and fittings. Some artificial greenery would add colour and texture and as you can save on fittings, you can choose quality furniture, which will stand the test of time.
DIY Solutions
If you have the ability and the tools, you could save a lot of money by carrying out the renovation yourself, as labour costs are very high today. There are many YouTube videos to help you with every aspect of the project. Indeed, people have built houses from start to finish following such videos. Even if you have no building experience, with the help of free online resources, you can carry out the work by following step by step instructions.
When you buy home improvement materials and products online, prices are generally 15-25% cheaper than at a traditional store, which is quite a saving. By choosing quality materials and products, your new bathroom will be both luxurious and affordable.