Truth be told, there could be about more styles than there is on this list. It could range from the normal to the not-so-normal. After all, the world as it is now has become seriously creative and have come up with so many customised designs that it couldn't possibly be put into one article, unless we plan to do this in the alphabetical order and search for every country's different styles too.
You could even just make your own design and make that into a style itself, something completely new. However, coming up with a new interior design style is difficult, even for the ones who have been doing it for years. Let's look at some inspirations at some of the basic styles that the world already knows.
Mid-century modern
This style is more on natural shapes, minimalist silhouettes and refined lines. The mid-century masters Jacobsen, Noguchi, Eames, Niemeyer, Saarinen and so on have done lots of creative ways that allows them to use new stuff and materials like aluminium in industrial design, plywood and moulded plastic.
Industrial
Wooden elements, brick walls and exposed steel. That is the look that was the industrial era. In the modern era, like today, we use the same elements but now use copper-tone accents for a more mature and rustic look. The whole point of the industrial look is to make brown and steel look good.
Nautical
The main colouring foundation with this one is blue, as it is the primary accent colour, while it is based on something sandy coloured and white. Talking about materials though, chic linen upholstery is for the lounge sofas and seats while chairs and tables are unfinished wood. For other decorations, you have the options: navigational maps, sailboats, rowing oars, jute ropes, clean jars with seashells and many more.
Scandinavian
The furniture for this are functional, contemporary and simple, featuring organic and engineered materials, colours of playful accents and gentle contours. The foundation colours for this are usually grey tones on white, so take what you will. This is simple concept for one of the interior design styles.
Bohemian
Avant-garde lifestyle is what bohemian is. Purple and red tones or any vibrant colours are next to rich patterns, making everything colourful and creative. Making the whole aesthetic look purposely messy is the key in this one. For warm ambience, go for layering textiles like tapestry, rugs, pillows and throws.
Farmhouse
With the use of green and lavender mixed with some wooden furniture, you can get the farmhouse look in spades. White and also beige are the colouring foundation for this cosy look, along with putting plants inside to make the illusion of being in a farmhouse yourself.
Urban modern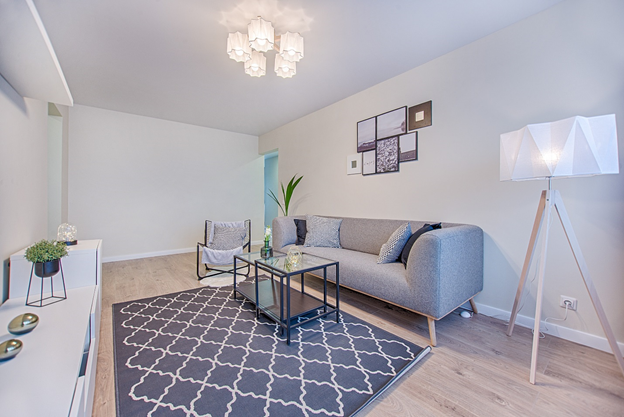 Urban modern uses geometric designs that demand some artistic and creative expressions. You could go for minimalistic styles with this, which works perfectly well if you prefer the subtle designs, or go traditional.