Of the many rooms in the house, the kitchen and bathroom need to be functional, with the right layout to facilitate convenience. If you are planning a radical revamp of your bathroom, going back to bare walls and starting again demands professional design, and there are specialist contractors who only work on bathroom projects.
Here are a few bathroom design tips to help your project be a success.
Single Wall Layout
Ideal for a narrow room, having the basin, toilet and shower against the same wall makes the best use of the available space. Create a 'to scale' diagram and then add the dimensions of items to the plan to ensure there is adequate space for a single-wall design. Perhaps the best approach is to call in an experienced bathroom designer who can create for you to consider.
Central Oval Bath
An Italian imported ceramic oval bath with brass fittings installed in the middle of the room would make a stunning feature; surround with decorative pebbles with edging stones and you have the perfect bathing experience. Google Images can bring you hundreds of stunning examples of a central bath layout and you can visit bathroom store in Esher or in your city. You may also want to hire a local bathroom renovator will ensure you are happy with the outcome.
Underfloor Heating
The ultimate in luxury, especially if you happen to live in the UK, installing a dry electric underfloor heating system is not so expensive and you can use the heating in the winter. If you have a wet central heating system, you can add pipes under the floor and that will provide heat to the floor.
Bespoke Storage Solutions
The best way to make use of recesses and corners is to have storage shelves and cabinets built into the walls. When you approach a bathroom renovation specialist, they have a team of tradesmen who can build the perfect storage units into the plan.
Cork Flooring
Ideal for the bathroom, you can enjoy a soft and silent walking experience with natural cork tiles, which are durable, very attractive and after sealant is applied, the floor is waterproof. The Internet hosts a wealth of information about cork, which can be sustainably harvested, bringing you an eco-friendly bathroom flooring solution.
Bath, Shower Or Both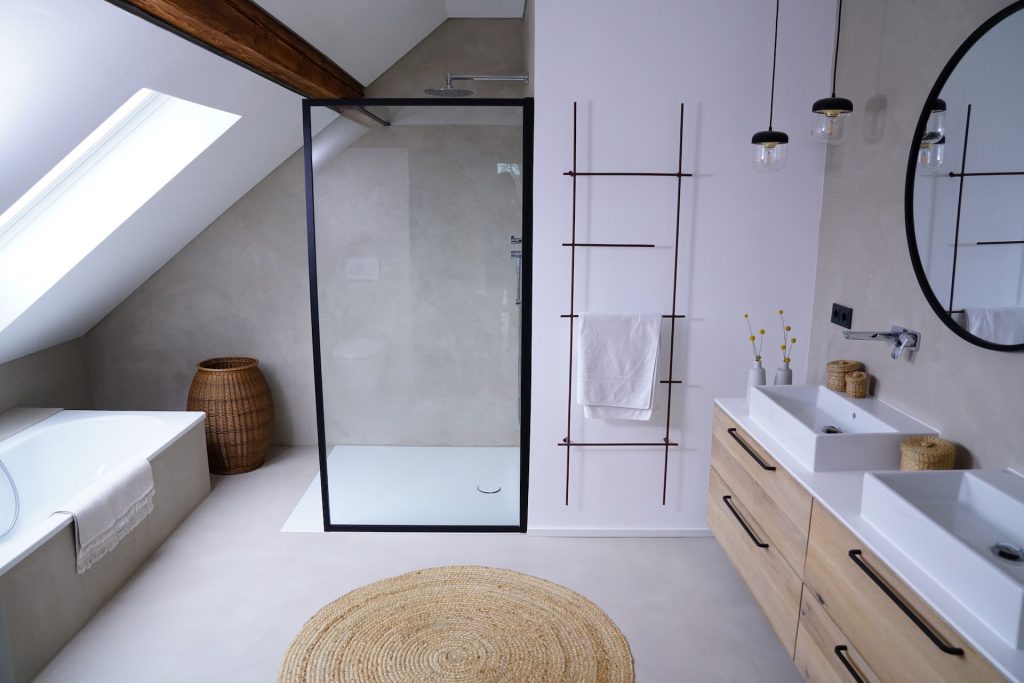 This is something only you can decide; do you enjoy a long, hot soak after a hard day at the office? If you and your partner are mainly shower addicts, then you could do without a bath tub, which will save a lot of floor space. Of course, if you have a large bathroom and the budget, why not install both? Everything in a bathroom should have a function and with some professional design, you can make the best from the available space that you have. It isn't every day that you get to design your own bathroom and you can incorporate your lifestyle for maximum comfort and convenience; professional installation guarantees that you will be happy with the outcome.